News
[Infographic] What Is The Future Of Drones?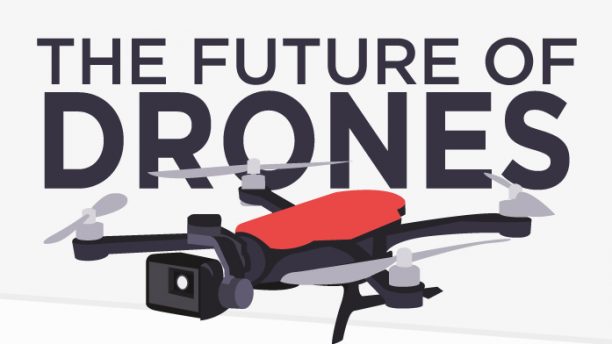 ?There's no denying that there's been a massive explosion in both the popularity and accessibility of consumer grade drones.
?Looking back, it's interesting to see where drones are now compared to where they were just a few years ago.
?We've seen increased flight times, incredible maximum ranges and the introduction of some pretty ?impressive autonomous fight ?modes. All of this whilst at the same time, UAV's becoming more and more affordable.
Not only have they become more reasonable in price, drones themselves have found a use in a vast array of industries across the globe?. The crazy thing is, we've probably only just scratched the ?surface of what drones are capable of, and how we can implement them into different sectors of our society.?
?So, what does the future hold for drones?
?No one knows for sure, but the infographic below illustrates what we can expect from drones and the industry as a whole in years to come.

Share this Image On Your Site
<p><strong>Please include attribution to www/droneriot.com with this graphic.</strong><br /><br /><a href='https://droneriot.com/the-future-of-drones'><img src='droneriot.com/future-of-drones-final-for-upload-01/' alt='Future Of Drones' width='544′ border='0′ /></a></p>