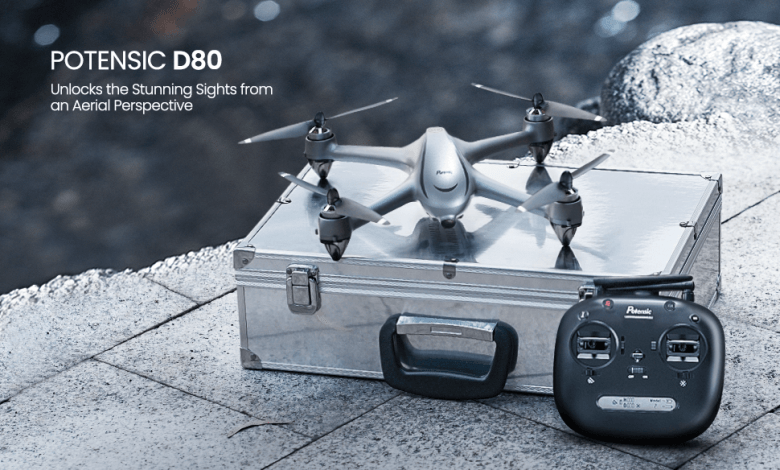 The drone market is currently booming with all sorts of technological advancements that a person can think of; it is not a primitive technology anymore, as, with the consistent leaps in developing new and improved AI-oriented systems, drones can do so much more now. It is not used as a toy anymore as people have developed real-life uses for them, such as using it in professional video and photoshoot, analyzing the traffic, or scanning the area for military purposes. Other than that, these are also used for delivery purposes, wildlife capturing and outer space exploration are a few things that a drone is capable of executing.
Affordability is an issue.
But with all these exceptional technological leaps, the price of the gadget can't be kept nominal or to the lower limits, so in the present market, you might drones that start as less as $50 and go all the way to $5000 or even more if you can afford it. But if you want it to be kind of an all-rounder, then you can go for a low tier price category such as going for drones for as little as $200; you will be amazed at the number of options and the added technological touch that you can find in there. So, without further ado, let's get right into the list of best drones for under $200;
1. Potensic D80
The Potensic D80 is one of the best drones for under $200 due to the list of features that comes with it. It offers you a built-in GPS, 2K video capabilities, brushless motor, and an impeccable flight time that will blow you away. The usability of this drone and an elite set of features on this drone make it unique. You can get your hands on this impressive technology for about $189.99. It offers a 5G Wi-Fi 2K first-person view camera that allows you to capture the most stunning and visually vibrant photographs and videos.
The inclusion of the SD card storage means that you can insert your own memory card into the device without having to worry about shooting some of your footage on your mobile device. You can have a straight 20 minute flight time with this drone without having to bring it back for a recharge.
2. Holy Stone HS165
Coming at a retail price of $150, the Holy Stone HS165 is simply a dream drone that you can get your hands on at such an impressive price factor. This is a perfect drone to get if you are a beginner, but it will also wow the professionals. It offers an ergonomic design that has a foldable quadcopter meaning that it can be folded very easily. The battery that this machine comes packed in provides you with a 15 minute flight time, which might not sound enough but is pretty awesome for a mid-range drone.
The maximum flight range is about 300 meters, and all of the impressive features can be controlled with the help of the built-in app, which also allows you the tagging feature. Using it, you can send this drone tagging a specific object, and it will keep hovering around it. The camera quality on this thing is 1080p, but it offers a 900-degree viewing angle, still pretty neat for a drone under $200.
3. Parrot AR Drone 2.0
Parrot is an enigmatic drone manufacturing company that is very enthusiastic about trying out new designs and ideas that can prove to be a revolution. They have developed a lot of toy-grade drones, and along with these, some are for commercial use, but the Parrot AR Drone 2.0 lies in between. This is made of foam and plastic, which means that it is lighter, very easy to carry, and above all, crafty to enthuse the beginners and safe if children mean to use it.
It offers a 720p camera that can record elements from various different angles, and the quality of the end video is every bit as stunning as the 720p resolution has to offer. This drone can be purchased for about $180 and offers a smooth 10-15 minutes flight time powered by a battery that fuels the GPS, smooth ergonomic controls, and the crafty body of this drone.
4. Altair 818 Hornet
Offered at a retail value of $199.80, this might be the most expensive option on the list, but wait until you come around with all the amazing features and the ROI (return on investment) that it can deliver to you. The whole drone comes out in pieces that need to be put together by the user, including adjusting the fans, mounting the front camera with the help of a screwdriver, and making other minor adjustments. It doesn't come with a case that you can carry it with, but it provides you with a handle mounted at the side to lift it up and take places.
This fine drone can take on two battery packs at the same time, and with a single pack, you get about a 15 minute flight time, throw in a second, and you just doubled your flight time; how amazing is this? It can be controlled with a mobile app known as Flyingsee, which helps you delegate many functions on this drone.
5. Parrot Mambo
The Parrot Mambo is definitely among the list of drones that are the cheapest and the best that you can buy for a price range of $180. This is the best customizable drone that you can afford below the $200 price limit, and due to the immense customizability, you can even add a second camera of your choice and go droning around. To use the drone, you will have to download the FreeFlight mini-app and turn the drone on the app to recognize the drone itself and connect with it.
The drone can attend to a flight time of about 10 minutes that can even drop to a total of 5 after adding your accessories and such onto the drone. This exemplary drone model can be used by young people and adults alike.
The Verdict
All of the options presented to you here are for the best drones for under $200; all of these options might have something that you like and lacking some part of your own requirement that you want to be included in your next drone purchase. But remember, these are some of the budget drones, so you should go for something that covers most on your list as this is as close to getting them all you are going to get.
Last update on 2023-12-03 / Affiliate links / Images from Amazon Product Advertising API