Drone Clash: Battle Of The Drones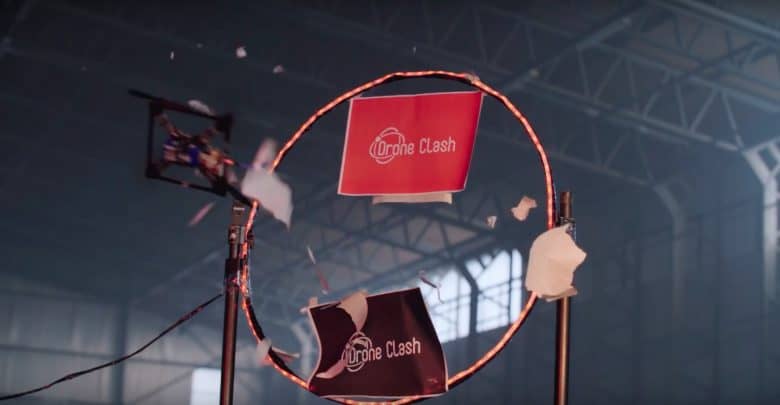 There's a new kid on the block in the drone competition world in the form of DroneClash.
The aim of the game?
To destroy your opponents drone.
The event is created Delft University of Technology's Micro Air Vehicle lab.
The idea is to hopefully develop anti-drone technology whilst providing a fun and entertaining event for both spectators and participators.
"Because there is not yet a perfect way of trapping, catching, and bringing down drones safely, we set up this competition," - Bart Remes,
So, how do you play?
The event itself consists of 8 individual teams, who have created and armed their drone to destroy their competition. The game itself takes place over 2 rounds in, where 4 teams battle it out to survive.
The surviving drones will then fly through the Hallway of Doom, Death and Destruction whilst trying to avoid the different anti-drone obstacles in the way.
Once through here, each team will have a 'Queen Drone' which they must defend whilst attempting to destroy their opponents Queen Drone.
All this may sound a bit confusing, so check out this video demonstrating what exactly DroneClash is all about.
I for one can't wait to watch!