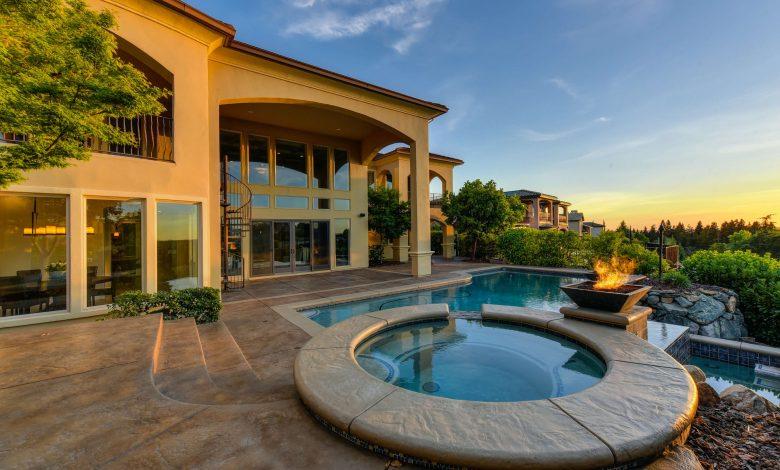 Best Real Estate Drones
With the advancements in drone technology, its use has also extended various foundations and disciplines of life. At first, this invention was only used for the sake of taking pictures, hovering over the heads of the users, recording beautiful landscapes all around you. Today we will be talking about the use of drones in the real estate niche, people are using drones for the sake of scouting a specific real estate for its potential qualities. Other than that the concept of the drone is also relevant for taking beautiful photographs of a house or place that you want to sell.
Using drones for selling real estate
With the help of drones creative close-ups of the buildings for awing the prospective sellers and creating content that can provide them with a clear-cut idea of what they are going to invest in. Finding the best real estate drones can be a really tough task especially if you are looking for intensive camera options and a bunch of features that will help you to get the job done in real-time. Following are some of the potential real estate drones that you might be interested in;
Hubsan Zino
HUBSAN Zino Pro Plus 4K Drone with Three axis stabilization Gimbal,FPV Distance 8km,Panoramic Photos, Time Lapse Photography with 3s Smart 5000mHA Battery Support a Long Trip.
【Drone with 4K Camera】:4k Sony 1/3 inch CMOS Sensor: capturing more information in every pixel for better dynamic range, signal-to-noise ratio, and low-light performance. Max Bitrate:60Mbps Resolution:3840*2160 4K FPV real-time Transmission 8km are tuned amazingly to capture stunning pictures and videos from the sky.
【Power and Distance】: The intelligent battery with 3s 5000mAh capacity extends the flying time last to 39 minutes Lens wireless video transmission distance:8km
【Structures and 3 axis gimbal】: Strong stability with 6 Axis Gyro, stronger wind resistance, easier to control 3-axis gimbal to capture a different world.
【Functions】 GPS+GLONASS, Vision Auxiliary Landing, Orbiting, Headless mode, Image Tracking, Automatic Takeoff/Landing, Automatic Return Home, Low Power Failsafe Mode, Flight Control Failsafe Mode, Hovering precision, Creative video(Orbiting, Panorama, Hyperlapse)
【Protection】: The drone will enter into the fail-safe mode when the connection is lost from the transmitter. The flight control system will control the quadcopter to return to the home point and land
Husban Zino has been at the top of the drone manufacturing game as they have been doing it for some time now and every drone that they make is an amazingly superb depiction of intense picture quality and user-friendly stabilization. This drone features a superb 4K fully-fledged camera which means that it will be able to cover even the minutest of the details for any building that you are hovering it over. It also has a GPS enablement which means that you can save remote locations or even your current locations and then with a single press of a button making the drone go towards a specific direction.
Zino is also a careful brand and therefore it has introduced many failsafe mechanisms, sometimes you have to scout such buildings that are still under consideration. That is why it can be a little unsafe, to begin with therefore the failsafe features that the company has installed within the drones come in handy then. You will be able to make the drone fly for almost 20-22 minutes and can be bought for about $350-450.
Upair two
Upair is a copycat of the DJI drones but this is a brand that actually did a great job copying it. Most of the Upair drones feature a 4K camera that is responsible for some of the great real estate photography as it enjoys a 16MP camera that can help you to take some breathtaking visuals and close the deal with prospective clients. Talking about some of the features of the drone we have GPS, visual positioning, hardware stabilization, and switching between different camera modes based on the type of building you are scouting or the image quality that you want to get your hands on.
Either way, Upair two is a fantastic choice and you should be going for it as the flight timing is decent which means you can easily get 24 minutes of the flight time with this drone which is more than enough even if you have to scout a very vast stretched building.
DJI Mavic Mini
DJI Mavic Mini Combo Drone Quadcopter 2.7K Camera, Less than 0.55lbs, 30 Minute Flight Time with Samsung 128GB MicroSDXC 100MB/s Memory Card and Adapter
The Drone and MicroSD Card May Ship Separately
This bundle contains the DJI Mavic Mini Combo with a Samsung 128gb MicroSD Card
Drone: Weighing less than 0.55 lbs (250 grams), Mavic Mini is almost as light as the average smartphone in the United States and Canada. you can fly this camera drone without the need to register your drone with the government
Drone: Mavic Mini supports 12MP aerial photos and 2 7K HD videos A 3-axis motorized gimbal provides superior camera stability and ensures clear Ultra-smooth footage
SD Card: DEAL FOR RECORDING 4K UHD VIDEO: Samsung microSD EVO Select is perfect for high res photos, gaming, music, tablets, laptops, action cameras, DSLR's, drones, smartphones
If you want to get your hands on a drone that packs the same punch as the big drones around you but doesn't cost as much then DJI Mavic Mini is the drone to go for. The cost-effectiveness and the availability of such extensive features are what make this drone the best real estate drone out there. The real estate agents don't want to buy a heavy-duty drone and why should they because the only work they need with the drone is to capture the beautiful photographs and making videos of the respective building but with DJI Mavic Mini real estate agents can do more than only snapping a few pictures of the buildings or houses.
It features a 2.7K camera, yes that is right not 4K but 2.7K but still, the images that it produces are breathtaking. If you want your prospective clients to want to see the most explicit details of the building that you are scouting then you are advised to make videos of the building and then play it on a 4K monitor and you won't ever feel the difference whether it is 2.7K or really 4K.
Parrot Anafi
Sale
Parrot PF728000 ANAFI Drone, Foldable Quadcopter Drone with 4K HDR Camera, Compact, Silent & Autonomous, Realize your shots with a 180° vertical swivel camera, Dark Grey
This drone with a camera equipped with f/2.4 wide angle ASPH lens, HDR, and up to 2.8 times digital zoom captures spectacular 4K videos, Full HD or 2.7K videos (2704x1520), and 21 MP photos without loss of quality. Additionally, you have a timer, a Burst mode that captures 10 photos per second, and wizards to take over professional settings
The ANAFI Parrot Drone can have up to 25 minutes of filmed flight time thanks to an intelligent Li-Po battery that optimizes its life and charges 60% faster using the Power Delivery USB Type C charger; Operating Temperature range: -10°C to 40°C
With its ultra-compact and lightweight carbon frame (320 g), this quadcopter drone unfolds in less than 3 seconds, reaches a speed of 55 km/h in sport mode and withstands bullets up to 50 km/h
Equipped with a Parrot Skycontroller 3 folding remote control, the ANAFI Parrot Drone can be located at any time thanks to the activation of your smartphone's vibrator when attention or immediate action is needed, as well as the Geofence, SmartRth, and Find My Drone functions
Software updates can make changes to existing features, further enhance ANAFI's reliability and performance, or offer new experiences. It is therefore important to have an updated FreeFlight 6 application and to accept the proposed software updates. Max charging power 24W
Parrot Anafi is a brand that is conscious of the latest drone-related trends in the market and is always striving to provide what is asked of them. A foldable drone has been a tenacious request from various users out there and no brand could lean into it except Parrot Anafi introducing quality-built foldable drones that are easy to transport from one place to another. The lighter design allows the users to carry it even in their backpack if it comes to that.
It features a 4K HDR-capable sensor that provides users with a flexible choice of switching between different camera modes based on the type of building they are photographing while also bringing into account the light patterns of the day such as if it is really day or well into the night.
You can make the drone fly away from you for 4KM which is a pretty great range and also can be hovered into the air for a total of 25 minutes. The availability of the GPS technology within the drone allows it to return to a specific address that you have entered in there as a home address or your current location. It is definitely a delight when it comes to carrying it around and the compatibility of it making it the best real estate drone out there.
Final thoughts
The real estate market is booming and like any other business, niche requires the integration of the latest technology and marketing strategy to lure in more customers and making the process of selling or buying real estate really easy.
Last update on 2023-12-03 / Affiliate links / Images from Amazon Product Advertising API