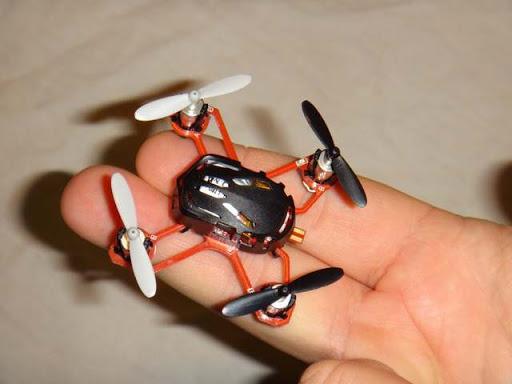 The ability of modern-day quadcopters is phenomenal. While the high-end machines have immense capability, they are also extremely expensive and very heavy. Thankfully there are plenty of nano quadcopters that are much smaller and easier to use.
That high level of choice can cause a headache as it can be hard to know which one is perfect for your needs. That?s where we want to help by showing you the top 10 models out there. We?ve also written a buying guide for all the valuable info. Once you?ve finished reading, you?ll know the best nano quadcopter for you.
Best Nano Quadcopters
Mavic Mini
DJI are experts in making high-powered drones but this is a small and compact model from them. While it made be smaller in size, it doesn?t lack in features. That includes a high-quality camera that will easily capture anything you want in cinematic resolution.
It weighs a little more than a standard smartphone and will also fit in the palm of your hand. Most drones that size usually last around 5 minutes in the air but the flight time on this model is an impressive 30 minutes.
The drone is perfect for those who want the specifications of a full-size quadcopter but in a smaller package. Controlling it is extremely simple and you?ll feel like an expert in no time at all, especially with all the flight modes it has.
Holy Stone HS210 Mini Drone RC Nano Quadcopter
Holy Stone is another brilliant manufacturer of drones with this being a great example. Instead of just relying on one battery, three are used in combination which gives it an overall flight time of an impressive 21 minutes.
It?s easy to fly for any level of user and has many great functions such as its auto hovering and a headless mode which helps you to keep it in the right direction. Once you get used to the drone you?ll enjoy its ability to flip and roll.
Other features add to its usability such as the low-battery alarm, one key landing, and emergency stop among others. It's a nano quadcopter that is on the lower end of the budget scale but that doesn?t stop it from being incredible value for money.
Syma X20 Mini Pocket Drone
Syma has made this fantastic little drone that we couldn?t help but be impressed by. It looks great and is available in a wide range of different colors. It all comes in a pocket-sized package that makes it extremely easy to carry.
Flying this drone is exceptionally easy and you?ll soon learn how to fly it at an expert level. All the best drones contain a complex gyro that aids stability and that?s what you see here. It makes regular flying simple but also allows you to get more creative.
That tiny size does mean a shorter flying time at around 5 minutes but it does charge relatively quickly via USB. There are many impressive flying features and it also features a bright LED light to always point you in the right direction.
Holy Stone HS190 Foldable Mini Nano RC Drone
Here is another brilliant Holy Stone model. This one is tiny and ideal for anyone looking for the ultimate in portability. It all comes in a neat little package that fits easily into your hand but can still give you an impressive level of performance.
Flight time is up to 7 minutes but you?ll have plenty of fun in that time and it only takes around 40 minutes for a full recharge. On top of that, you can get real-time transmission up to 50 meters for the ultimate in control.
The impressive aspect of this drone is the number of flight features it has. You're able to complete a wide variety of flips and tricks but there are also more functional options such as the altitude hold, one-button usage, and a headless mode. You can also choose from three various speeds.
SIMREX X300C Mini Drone RC Quadcopter
If you?re looking for the ultimate in portability then you?ll want to look for a quadcopter that has foldable blades. The Simrex X300C gives you exactly that. You can take it anywhere and quickly set it up for flight.
It contains the dynamic gyro that you need for ultimate flight control. Beginners will love just how easy it is to use. As you get more comfortable with using the drone then you can get more out of it and enjoy its full range of capability.
The nano quadcopter also comes with a camera that will let you record exactly what you?re doing in high definition. It?ll be able to get those images to you very quickly at up to 45 meters and you?ll be able to get an overall flight time of around 10 minutes.
ATTOP Drone with Camera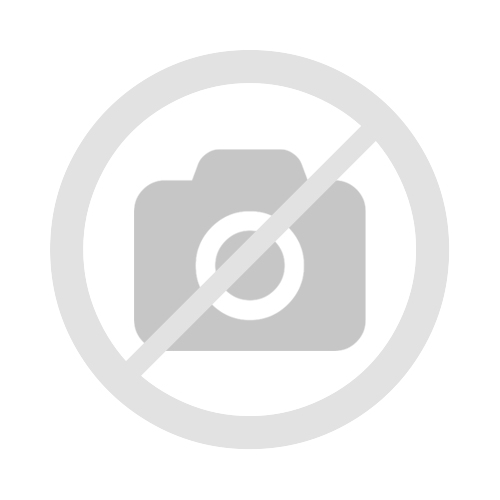 ATTOP is another company that has made a drone that is on the lower end of the budget scale but still has a range of brilliant qualities. It's excellent value for money and a great option as a gift or simply as a treat to you.
You?re able to have an incredible amount of fun with this quadcopter and you can even link it up to your phone to play a game. You can also learn how to do a wide range of different tricks, including flipping it and making it roll.
Anyone will be able to use it and there are innovative modes such as path planning and altitude hold. This is added to the drone being exceptionally tough and able to cope easily with a wide range of bumps and drops.
Holy Stone HS165 GPS FPV Drones
Style isn?t something that you?d associate with a nano quadcopter but this model looks fantastic. It comes in a great case that includes a place to carry the controller and also spare batteries. It helps to give it immense portability.
The camera featured on the quadcopter is fantastic with its 1080P resolution and 3G FPV image transmission. All of that can be controlled by attaching your mobile phone to the controller for simple usability.
The range of flight modes is vast with the likes of tap fly, circle fly, follow me mode and return to mode among others. You get all of that with an impressive 30 minutes of flight time to have a huge amount of fun.
SNAPTAIN SP650 1080P Drone
Here we see another drone that has a brilliant camera. It has a 1080P resolution with 120-degree field of view. You can also adjust the camera by 90-degrees and the result is brilliant images that you're going to love.
One of the most innovative features of this quadcopter is gesture control. It will take pictures when you give it the peace sign and start recording video with an open palm. This is along with many other brilliant features for drone control.
You get two batteries supplied and you have a flying time of up to 24 minutes. It?s very easy to control and you can do it with the phone on its own or with the control supplied. The build quality is excellent and it?ll give you endless hours of fun.
Potensic A20 Mini Drone
The Potensic A20 model is a brilliant drone for kids but it can be fun for adults too. It?s extremely easy to fly and the blades are heavily protected by the guards. Added to the overall quality, it makes for a nano quadcopter that is very hard to break.
It comes in two colors and has a flight time of around 5-6 minutes. To improve on that it has two detachable batteries that will give you minimal downtime. The quadcopter is tiny and should even be small enough to fit most pockets.
Despite the smaller size, it still has many brilliant features. There are three speeds available and it has such flight controls such as altitude hold, headless mode and emergency stop. It?s epic fun and another fantastic quadcopter.
GoolRC T36 Drone
Here we see another quadcopter that will be small enough to fit in your pocket. This model is perfect for flips and tricks or simply enjoying any flying adventure with the different speeds available. The fun design is highly robust and will be resistant to any crashes.
The level of control you have is due to its 6-axis gyro that you'll find in almost all high-quality quadcopters. A unique feature of this model is that it has a bright LED light that will allow you to easily fly in the dark.
It has a wide range of features such as the one-key return, two speeds, 3D flip and headless mode. It all comes at a phenomenally low price to give you incredible value for money.
Best Nano Quadcopters ? Buying Guide
Size
How small is nano? Well, there is no defined size and therefore the best idea is to check the specifications so that it meets your expectations. All of the models that we?ve looked at here are small but there is still some significant variance in size.
Skill level
Before buying a nano quadcopter you need to know who is likely to be flying it and how likely crashes are. If the skill level of the users is lower than build quality and blade guards are going to be more important.
Features
There are several different features that you can find on these quadcopters and you may be more excited by some than others. One-key return/take off can make life very easy, altitude hold is perfect for images and 360-degree flips are a lot of fun. Look out for the ones you?ll make the most use of.
Durability
The quadcopters that we've looked at here differ in price quite significantly. The ones at the lower end of the scale will have more plastic parts and less weatherproofing. Even with the lower-end models, however, they can still be durable, especially if the blades are guarded. If you did want to have a touch more longevity, it made be a good idea to spend a little more.
Flight time
One common downside to nano quadcopters is that they often have a shorter flight time. A great way to get around this is by looking for drones with detachable batteries for quick replacement. While shorter flight time is common, some of these models can still stay up there for up to 30 minutes.
Camera
Some people will desperately want a camera whereas others won?t care about it. If you do want a camera, then make sure it has enough quality for your needs. Despite their smaller size, you can still get high definition cameras on these quadcopters.
FAQs
What is the best nano drone?
While the answer to this question will differ from one person to the next, in our view the Mavic Mini stands out above all others. It does have a high price tag but the build quality, features, flight time and camera quality are second to none for a drone of its size.
What are nano drones?
While there is no standard definition of what makes a nano drone, they are generally seen as devices that can easily rest in the palm of your hand. Quadcopters will have four rotating blades but apart from that, the level of features will differ from one model to the next.
What's the easiest drone to fly?
All of the quadcopters that we have featured here are easy to fly. An important feature is a 6-axis gyro as this will give it great stability while it?s in the air. An internal camera can also make a drone easier to fly, as can a headless mode as this means you don?t have to fly the drone in a specific direction
What is the best mini drone with camera?
Again, we?d have to say the Mavic Mini. You?ll be able to take cinematic shots with it and you?ll be astounded at the picture quality given that it?s so small. While the Mavic has a superior camera, all the models that we?ve looked at here will give you a good picture.
Last update on 2023-12-03 / Affiliate links / Images from Amazon Product Advertising API