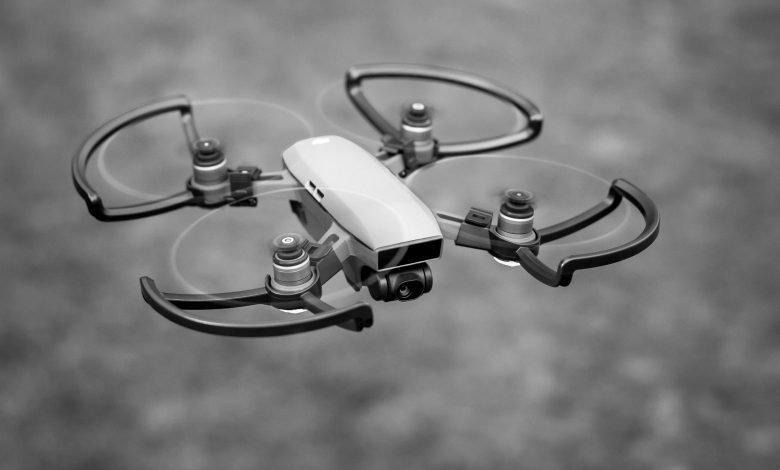 Most of the people are simply starting up with droning as a hobby and they don't have much experience just yet. If you happen to be among the same crowd then it is best to invest some money into learning the art and what better way there is to do that other than having some hands-on experience? But aren't those drones quite pricy?
Well not all of them, you can get your hands on a drone for as little as $150 and start engaging with the experience today. But instead of making a blind decision and going for whatever drone that is available out there why not go for something a bit more classic and trusted by other drone lovers like yourself? Go through the list of the following drones if you are really interested in choosing the best out of the best at a price range that you feel comfortable in;
DJI Tello Quadcopter
This is an amazing drone through and through designed and engineered by the most incredible company out there, DJI. Plus it has got a very classic finish and at $150 you get to experience the most enchanting flight time there is equaling but not limited to 13 minutes. Honestly, it will depend on the wind resistance, the severe the wind is out there the more hectic it is going to be for your drone thus less air time. This drone offers you about 8 different flying modes and you can activate any of them depending on the type of flight you are in the mood for.
You get to attach your VR headset with your drone if you feel like it as there is compatibility for it as well. It is not that bad for a beginner drone as you get your hands on a 720p HD camera for recording videos and capturing HD pictures. The overall resolution is only 5MP but it is more than enough for a beginner.
Pros
Very easy to fly
Responsive to your direction
Offers 13 or more minutes of flight time
Cons
Might be a little complex for it to fly in extreme wind pressure and turbulence
Altair Hornet Drone
DJI is not the only drone company out there that is good at what they do, you have also got Altair for that. Altair Hornet drone is a perfect drone for beginners especially for those who want to learn how to properly drone themselves and wishes to become a professional someday. It offers you an incredible 15 minutes of flight time, most of the drones at this price range might not be able to do that but it is different for Altair as it comes with two sets of batteries where most at this price point only offer one.
There are these set of features that make this drone an impeccable choice among beginners some of them are; altitude hold mode, one-button landing and take off, and one press return home functionality. It also offers a pretty standard 720P HD camera for the sake of recording videos and taking immersive photographs. So, if you are looking for something that comes loaded with all these features at an affordable rate then give this drone a try.
Pros
Tons of features at $150
Variable speed setting
Two batteries offer more flight time
Cons
Might be a little too bulky for some users
Force1 FPV Drone
The most stunning aspect of this drone has to be the controls. It offers the easiest set of controls and droning options that are just not available with many drones out there. If you seriously have to learn how to drone then try this thing out, hands down you will get the best experience $150 can buy. It also allows you to live stream right away from your tablet, doesn't matter if you are an android or iOS user, it is compatible with both. It offers a 720p camera but you can record videos up to a 1280p resolution, this is nothing short of exceptional, to say the least at such a pioneer price point.
Pros
Easy guided buttons to learn flying
Compatible with both android and iOS
Flight time is generous for this price point
Cons
Durability is questionable
Holy Stone F181W FPV Drone
Holy Stone F181W takes the lead when it comes to the stunning 1080p camera interface that it offers while other drones at this price point can only cough up to 720p. it is nice to have a better camera for a change and not many drones out there are offering one at this specific price point. You can also control the drone with the trajectory guide and your voice which is something next-gen but provided to you in a $150 drone. It offers one key takeoff and landing, altitude hold, 6 axis gyro system, and the headless mode which makes flying easier specifically for beginners.
Pros
Offers a stunning Full HD 1080p camera
One key return home, easier takeoff, and landing
Decent battery life for an entry-level drone
Cons
One key return is sometimes sticky
UDI RC HD Drone Quadcopter
If you are a complete beginner and want to have hands-on experience with a drone that offers all the safety features there are then you can't go wrong with a UDI RC HD drone. On the plus side of things, this drone doesn't require FAA registration as it tempts kids and teenagers but you as an adult can also use it if you are a beginner. Most people have some trouble guiding the drone when reaching a certain altitude but this thing comes with 6 axis gyro stabilizers allowing you to learn the art at your own pace.
This thing has a flight range of about 164 feet, offers to record the videos and take pictures at a solid 1280X720 and you can transfer all of it in your external storage if you are running low on the internal one.
Pros
Easier controls for convenient gliding
Durable
Return home safely functionality present
Cons
Lacks the altitude hold mode
Might be a little too formal and for beginners
Last update on 2023-12-03 / Affiliate links / Images from Amazon Product Advertising API