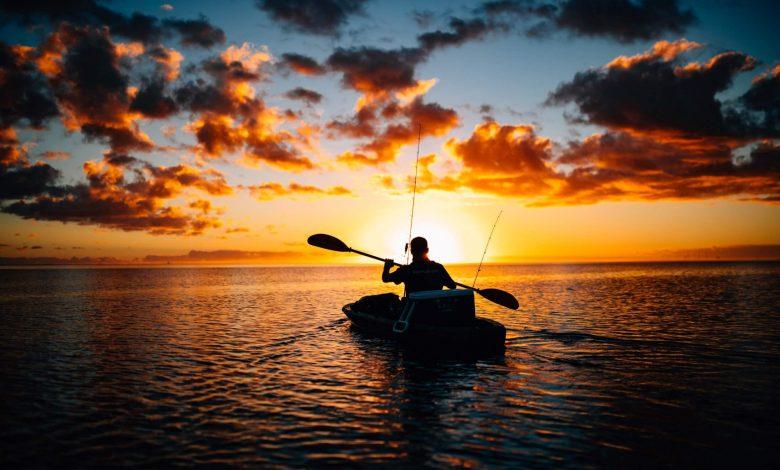 When it comes to fishing most people aren't aware of their options or it is likely that some of them don't even have the first clue what they are about to engage with. They are either beginners or due to lack of intuition and practice haven't caught a break with fishing. No matter what kind of knowledge level that you have you can always use the best of what technology has to offer for the sake of helping out your fishing career.
What is the purpose of drones in fishing?
If you want your fishing to evolve and reach new zeniths then it is important that you choose to take help from some of the best drones for fishing. Your drone can help you scout the lakes or rivers for the best possible spots to set up camp and the very patches in water where fish is in abundance and you have a real chance of catching one for yourself.
Apart from all this, you can also get help from your drone identifying the type of fish that is teeming in the lake, it is a possibility that you want to catch a specific type of fish and can't go on a fishing patch to patch to determine where that fish of yours would be. That is why the best thing to do here would be to take your drone up in the air and have it scout the area to find the potential traces of the fish that you want to explore. For those who love to fly while at the same time catching fish, this can't get any better than this. Following is a list of the potential fishing drones that you can incorporate or explore more about;
The Gannet pro drones are mostly designed as delivery drones and they have a single purpose which is to deliver things at short distances. These drones require less power than many other drones and this is what makes them an effective choice for scouting areas where a man or other physical means of entry is a real problem. These drones can scout the lakes, rivers, and water bodies for you to understand if it would serve as a promising place to engage with the catching of fish.
These offer a sleek and stylish look and are waterproof which means can be easily used for near water bodies without the excessive worry of getting it damp with water. No matter how unconventional the place is, if the drone is stuck in there you just have to press the return to home key and it will come soaring on your location. It is indeed one of the best drones for fishing.
DJI PHANTOM 4 PRO FISHING DRONE
DJI Phantom 4 Pro V2.0 - Drone Quadcopter UAV with 20MP Camera 1" CMOS Sensor 4K H.265 Video 3-Axis Gimbal White
The Phantom 4 Pro V2.0 camera drone comes equipped with a 3-axis motorized gimbal and a 1-inch 20MP CMOS sensor with a mechanical shutter that eliminates rolling shutter distortion.
The standard controller features a smartphone holder. You will need to install the DJI GO 4 App on your phone to fly your drone.
The Phantom 4 Pro V2.0 is a beast when it comes to flight performance. It has a maximum flight speed of 72 kph and an 8km transmission range with 1080p livestreaming and automatic frequency switching thanks to OcuSync 2.0.
The Phantom 4 Pro V2.0 offers Intelligent Flight Modes such as TapFly, ActiveTrack, Draw mode, Gesture mode, and more. Draw lets you control the flight path with a fixed altitude simply by creating a route on the screen.
DJI GO 4 App requires iOS 10.0.2, Android 5.0 or above. Compatible devices include: iPhone 11 Pro Max, 11 Pro, 11, XS Max, XS, XR, X, 8 Plus, 8, 7 Plus, 7, 6s Plus, 6s, 6 Plus, 6, SE, iPad Pro, iPad, Air 2, mini 4. Samsung Galaxy S10+, S10, S9+, S9, S8+, S7, S7 Edge, S6, S6 Edge, Note 8, Huawei P30 Pro, P30, P20 Pro, P20, P10 Plus, P10, Mate 10 Pro, Mate 10, Mate 9 Pro, Mate 9, Mate 8, Honor 8X, 10, 9, 20 Pro, Magic 2, Vivo X20, X9, NEX, X27, X21, X20A, Oppo Find X, R15, R11, Xiaomi Mi Mix 2S, 2, 8, 6, Redmi Note 5, OnePlus 7, 6T, 5, Pixel 3 XL, 2 XL, 2, Google Pixel 2XL, OnePlus 6, 5T.
DJI is considered to be the pioneer in drone manufacturing as the company has designed, manufactured, and shipped different types of drones over the years. The price factor is also different such as there are some drones that are overly expensive and come laid with features while at the same time there are those that don't weigh that heavy on your pocket and issue a reasonable set of features too.
This DJI PHANTOM 4 PRO FISHING DRONE is probably the best that you can opt for as it helps in not only target practicing and scouting of the area to reveal the potential sites for fishing but also with its long-range camera you can take amazing pictures and record lively videos of the wildlife all around you. The most important aspect of this drone is that it can withstand various temperature ranges which is specifically a key point as what people who go fishing require because the temperature of the water bodies is subjected to instant change.
DJI Mavic 2 fishing drone
DJI Mavic Air 2 Fly More Combo - Drone Quadcopter UAV with 48MP Camera 4K Video 8K Hyperlapse 1/2" CMOS Sensor 3-Axis Gimbal 34min Flight Time ActiveTrack 3.0 Ocusync 2.0, Gray
【UP YOUR GAME】: The Mavic Air 2 camera drone takes power and portability to the next level. It combines a powerful camera with intelligent shooting modes for stunning results. Push your imagination to its limits because aerial photography has never been this easy.
【NEXT-LEVEL CONTENT】: Capture impressive 48MP photos with a 1/2-inch CMOS sensor while the 3-axis gimbal provides 4K/60fps video. The secret to incredible HDR video is a high-performance Quad Bayer image sensor. OcuSync 2.0 has a video transmission distance of up to 6.2mi / 10 km and can also deliver 1080p FHD resolution livestream directly from the drone's camera.
【IMPROVED FLIGHT】: An impressive flight time of up to 34 minutes allows you to pull off epic, fast-paced shots. Obstacle sensing in three directions makes it extra convenient for beginners and improves safety for your Mavic Air 2.
【INTELLIGENT TRACKING】: Mavic Air 2 features intuitive shooting functions that make aerial photography easier than ever. Spotlight 2.0 keeps the camera locked on a subject while you fly freely. ActiveTrack 3.0 keeps subjects centered. POI 3.0 tracks moving subjects like people and vehicles.
【APP COMPATIBILITY】: The DJI Fly app requires iOS v10.0, Android v6.0, or above. Compatible devices include: iPhone (11 Pro Max, 11 Pro, 11, XS Max, XS, XR, X, 8 Plus, 8, 7 Plus, 7, 6s Plus, 6s, 6 Plus, 6), iPad Pro (9.7''), iPad Air 2 (9.7''), iPad mini 4 (8''), iPad Pro (10.5''), iPad Pro 2018 11'', iPad Pro 12.9'', Samsung Galaxy (S20, S10+, S10, S9+, S9, S8+, S8, S7 edge, S7, S6, Note10+, Note9, Note8), Huawei (P30 Pro, P30, P20, P10, Mate 30 Pro, Mate 20 Pro, Mate 10, nova 5, nova 4, nova 3e, nova 2, Honor 8X, 10, 9, 20 Pro, Magic 2, Mi 8, MIX 2S, MIX 2, Redmi Note 5, Oppo Find X, R15, Vivo NEX, X27, X21, X20A, OnePlus 7, 6T, 5, Pixel 3 XL, 2 XL, 2, LG V20, LG G6, Sony Xpeial 1.
The Mavic 2 by DJI without any doubt is a real important on all previous models of the DJI drone series and it really takes the lead in absolute camera and video performance. The flight time along with many other features such as low noise flight and provision of intelligent flight functions are deeply embedded into this drone.
You can get about 29 minutes of flight time with this drone which is more than enough if you wish to scout the area around you for possible fishing stations and while doing so capturing the innate beauty that nature has to offer. Given the flight time, provision of the intelligent features within the drone, and the ability to drop bait in the water make this one of the best drones for fishing.
DJI Phantom 3 Pro fishing drone
Now if you are looking for a well-built drone that features a great camera experience, have admiring looks, provide amazing droning features to the user, and is extremely easier to maneuver while in the air if you don't have much experience with the droning beforehand then this drone features a beginner mode that can help you with the scouting of the area and whatnot and can make you understand the concept and flying technique that is suited with your skillset.
The drone also features GPS compatibility which means that with a single tap it will come back home or a specific address or your current location that you have saved as your home address. The maximum distance that it can travel is about 3.5km which is pretty incredible especially when you have to scout a large area.
Final thoughts
Most of the fishing drones mentioned here might be suitable for your fishing-related endeavors while some of it not so much based on the areas that you need to scout, the kind of image quality, and video capture that you are looking for. The number of features and the diversity of them also play an important role in choosing the right drone for fishing, remember your best drone for fishing is the one that serves you best and is able to get the job done for you.
Last update on 2023-12-03 / Affiliate links / Images from Amazon Product Advertising API