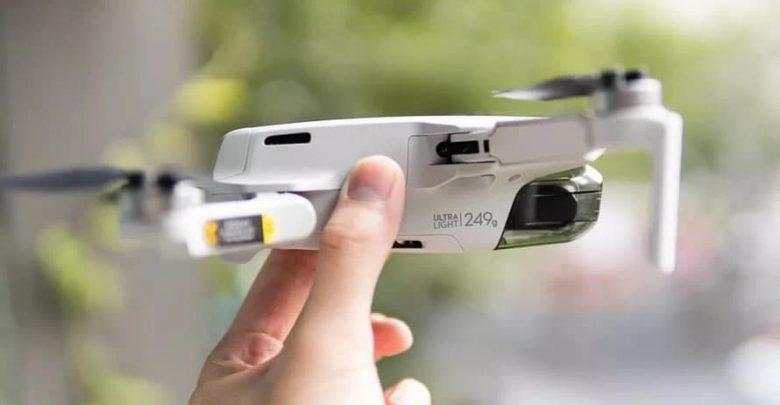 Buying the best drone for teenagers is an unbeatable gift idea for any occasion. It is an excellent way to introduce a teenager to the world of drones, helping them pastime and learn invaluable skills. However, finding the right drone in terms of built and quality can be uncompromising. Like any other thing, it helps to have a clear review of the best products in a particular category.
That?s why we have compiled a review of the top ten drones for teenagers. You will read about the detailed features of the products followed by a comprehensive buying guide. Let?s dive straight into it.?
Best Drone for Teenagers

Geekercity Mini Flying RC Drone
Kids and teenagers are mostly beginners, meaning they need an easy to operate drone such as this one from Geekercity. The mini drone comes with colorful, dazzling lights that can illuminate a dark room, giving you a disco fever.
It comes in the form of a suspension flying ball with motion-sensitive capabilities for detecting objects nearby or underneath and moving away. For example, putting your hand underneath will have the drone shift upwards.
The drone is rechargeable via a simple USB port and can fly up to 10 minutes after recharging for 20 minutes. Thanks to the remote control, you can turn the drone off without touching it. It is the perfect gift for kids and teenagers during festivals, birthday, and other special occasions.

DBPOWER X400W FPV RC Quadcopter Drone
The DBPOWER X400W is a multi-rotor quadcopter, which you can make fly in any direction using the remote control. Thus, you don?t have to insist on it flying in the direction in which the nose is pointing. It provides FPV real-time transmission to your phone, helping you enjoy a panoramic view of the world around you.
It comes with a high-capacity battery that flies for up to 9 minutes on a full charge. The remote control has a long-range transmission, allowing you to control it over a 100-meter distance.
With this drone, you can have a 3D-split screen display on any VR headset or the MJX FPV app on your smartphone.? Besides, it has a 6-axis gyro flying control system for stable flights.

Cheerwing Syma X5SW-V3 WiFi FPV Drone
Do you want to view photos and video footage from your drone on an Android or iOS device? If so, then you should buy the Cheerwing Syma X5SW-V3, with a handy Wi-Fi FPV. It has an HD camera that captures photos or videos depending on what you want to do.
Flying this particular drone is easy thanks to the stabilizing 6-axis flight control system and a 3D lock. For those who like scheduling flights, this drone is a must-have. But that?s also because it allows for one-key 360-degree continuous roll operation, for excellent performance and perfect action.
Besides, it has a headless function, allowing you to fly it in the direction of the remote control rather than that of its nose. That will enable kids and teenagers to learn how to fly the drone quickly.

Sftoys Drone with Camera
The SFTOYS Drone comes with a 1080P HD camera with an anti-shake function for capturing high-quality aerial photos and videos. Using the Wi-Fi FPV functionality, you can view the pictures and videos in real-time on your Android or iOS phone.
It is a multi-functional, user-friendly product with one-key landing and takeoff. Using the headless mode, for can control the drone to move in any direction and not just where the head is pointing. Besides, the altitude hold function makes it possible for the plane to hover at a given altitude for some time.
The drone features durable, lightweight ABS material that makes this device ultimately aerodynamic. It comes with propeller guards that protect kids, teenagers, and adults alike.

Force1 Scoot LED Hand Operated Drone for Kids or Adults
If you are looking for an easy-to-fly drone for teenagers, then you should buy this particular product. That?s because it is a hand-controlled, self-flying drone with infrared sensors for navigating and performing 360-degree flips.
It is the perfect toy for kids looking for something to fly safely indoors without a remote control. As you the drone hovers in a room, it produces a bright LED light, illuminating the air. Other attractive features include USB charging, kids? safe quality, and 8-minute flying time on a single charge.
Once you lunch it using your hands, the drone remains air until you move it to land. The webbed shell protects you and your property from getting destroyed by the rotor action.

DROCON Bugs 3 Drone
The Drogon Bugs 3 is a powerful brushless motor quadcopter designed for use by adults and teenagers as well. Thanks to the brushless motor, the drone doesn?t overheat nor melt after flying for long hours. Besides, it is a remote-controlled quadcopter with the ability to rise to 1,000 feet in seconds.
A fully charged battery lasts up to 20 minutes of continuous flight, giving you the ability to capture more extended video footage. Beginners will find the drone one of the easiest to fly.
With this drone, you can fly against high-speed wind thanks to its lightweight 1.4kg nylon fiber body. It also offers 3D flips and rolls at the touch of a button.?

Force1 UFO 4000 LED Mini Drone for Kids
To protect teenager drone pilots against accidents, the Force1 UFO 4000 comes with propeller guards for improved safety. You can use it as an indoor or outdoor drone to perform 360-degree flips at the touch of a button.
It is also capable of altitude hold for those moments when you want it to hover above a certain point for longer. Using the included remote control, you can fly the drone in any direction, depending on where your head is facing.
Even better, the drone is straightforward to fly, thanks to the one-key lift or land function and joystick directional controls. It includes bright LED lights that white, blue, and red light.

Mini Drone for Kids and Adults
The LINIAKEA Mini Drone for Kids and Adults is easy to operate, requiring you to use nothing more than your hands. However, you can also operate it using the included remote control.
Since drones are prone to crashing, the manufacturers of this particular device utilized durable, non-toxic, bendy, lightweight ABS material capable of withstanding many crushes. Besides, it shields away the propellers using a mesh protection guard, making it safe for teenagers.
It has a unique but attractive appearance, thanks to the included LED light. For that reason, you can fly the drone indoors or outdoors during the day and at night.

XIAOKEKE USB Charging Drone
Teenage boys would love flying this drone that looks like a replica of a real-life helicopter ? only that they wouldn?t be sitting inside. However, the drone is a must-have for more reasons than just that. It is a beginner-friendly drone with auto takeoff and landing functions, via a 2.4GHz remote transmitter.
It is suitable for kids who want safe indoor flying toys, thanks to its miniature size. You can make the drone to hover at a certain height if you wish to ? all you have to do is to toggle that functionality.
The drone has a durable, crashworthy structure made from a strong alloy. Therefore, you can pick it in one piece after an unintentional fall.

S9M Mini Drone, Supkiir 4-AXIS Drone
Having a foldable drone is convenient for the simple reason that it is highly portable. Therefore, you can transport and fly it from any location without being bogged down by the weight. S9M is suitable for kids, teenagers, and beginner adults alike.
It comes with a built-in G-sensor that automatically adjusts the drone?s direction both vertically and horizontally. After downloading and installing the app, you can display photos and video footage from the drone straight onto your smartphone.
Using the altitude hold function, you can maintain the drone at a particular level so that you can take high-quality photos and videos. Other notable features include the 4-axis gyro, 360-degree flip, 3-speed rate, one-key launching or landing, 2.4GHz frequency, and FPV 720P video.

Best Drone for Teenagers ? Buying Guide
A drone for teenagers can be a good pastime at a time when the hormones are going wild. Not only would teenagers enjoy the thrill of flying a drone, but they can also watch footage on their mobile phones. Drones that can hover at a certain altitude can also record high-quality footage. If you want to buy a drone for teenagers, here are a few things to consider:
1. Built-In FPV Wi-Fi
A drone with built-in FPV Wi-Fi can transmit footage real-time to a mobile phone or headset. They make it possible for an individual to get an aerial view of what?s happening around them. Besides, you can use your smartphone to control the drone.
2. Camera Resolution
Several drones for teenagers come with HD 1080P cameras, capable of producing high-quality photos and footage. If your drone is primarily for taking pictures and videos, make sure it has the best possible camera. Apart from the resolution, check the recording format as well as the field of view.
3. Safety Features
In most cases, teenagers are only starting with drones. Therefore, it helps to buy a drone with safety features protecting them from possible injuries. Check if the drone has propeller guards to prevent the fliers from getting hurt in pursuit of their pastime.
4. Ease of Use
A drone for teenagers should be easy to fly, featuring a one-key landing and flight operation. It should also have a handy remote control for flying and landing the drone. Once teenagers have learned how to fly a drone, they can move on to more advanced models.
5. Other Features
Other features to look for in a drone include the GPS lock, allowing it to stay stable regardless of wind. Since teenagers are just learning how to fly a drone, this feature will make it easier for them. Also, the presence of infrared sensors enables the drone to avoid hitting objects in its flight path.

Frequently Asked Questions
What is the best drone for beginners?
The best drone for beginners is easy to fly and with safety feature such as propeller guards. It should have the ability to shoot high-resolution photos and videos without breaking down.
What age is appropriate for a drone?
Toy drones of different kinds are great for kids at age eight or more. However, parents are free to decide whether a child under 12 years old should fly a drone.
Can drones be harmful?
Drones may release chemicals that cause harm to public health, causing many respiratory ailments. That?s why you should choose one with non-toxic material.
Can drones fly in the dark?
Yes. Illuminated drones can fly at night since they have handy LED lights that shine light in the darkness. Many drones for teenagers have this feature and are suitable for flying indoors or outdoors.
What could go wrong with drones?
Several things could go wrong with drones, including crashes. Drones can also cause injury to their fliers, especially if they lack the necessary safety features.
Last update on 2023-12-03 / Affiliate links / Images from Amazon Product Advertising API