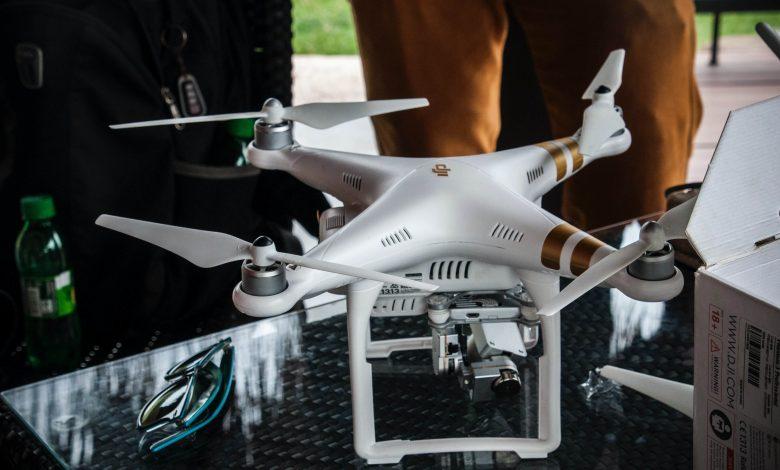 Every drone pilot knows that:
Having the right accessories for your drone can make or break your flying experience.
Admittedly, some accessories are more important than others, and deciding which ones to buy can be tough.
Luckily, in this article, we're going to go over the 13 best DJI Phantom 3 accessories currently available.
Any accessory that we deem is a must-have will be labeled accordingly.
Best DJI Phantom 3 Accessories List
Spare Battery: A must-have!
Any drone pilot will tell you how important having a spare battery is. There's nothing worse than having to stop flying because your battery is about to die.
Save yourself the pain and buy some spares. Although they're pretty expensive they make the flying experience a heck of a lot better.
Having a couple of spare batteries gives you a bit more freedom in the air as well. This is great as it allows you to scope out some new shots and gives you an overall more relaxed flight.
This really is a must-have DJI Phantom 3 accessory for any serious drone pilot.
Battery Charging Dock
Most pilots tend to have a number of batteries for their drones and need a way of quickly and efficiently charging them up. This is where a battery charging dock comes in.
This charging dock is actually a pretty clever piece of kit. It is able to automatically detect how much power each battery has. It will then systematically charge each battery in turn, starting from the flattest.
This is a massive time saver as you don't have to keep coming back to check and swap the batteries. All you have to do is plug in the 3 batteries and come back a little while later. Simple.
This is without a doubt one of the best DJI Phantom 3 accessories if you have a lot of batteries.
Read Also: Best DJI Phantom 3 Backpacks & Cases
Prop Guards: A must-have!
Whether you're a beginner or an experienced pilot, something out of your control can always go wrong.
Having prop guards will mitigate any damage taken to your drone, especially to the propellers themselves. The condition of your drone's propellers is extremely important, as even a minor defect can cause an issue to occur.
Prop guards are especially important if you're a beginner flyer who doesn't have much experience piloting a drone. They'll allow you to learn with less worry about breaking your drone.
A variety of prop guards are available, some you can permanently attach, whilst others can be mounted via a quick release system.
When using prop guards, always make sure that they are mounted correctly and securely before taking off. The last thing you want is for one to start coming loose mid-flight.
SunShade: A must-have if you're flying with a tablet
Flying your drone in the sun is a great way to spend your time; it allows you to capture some awesome footage whilst also getting a bit of a tan.
Unfortunately, bright sunlight does cause some problems for us drone pilots. Luckily though, a sunshade is an extremely cheap accessory for your Phantom 3.
A sunshade is especially important if you're piloting your drone with a tablet, as they tend to get a lot of sun glare.
If you're looking to capture some stunning aerial imagery, then a sunshade is one of the best DJI Phantom 3 accessories for you.
They allow you to have a clear and undisturbed view of the live feedback being displayed on your device's screen.
This is especially important as it allows you to see what you're capturing and decide whether or not you want to do that shot again.
Transmitter Stickers: Great For Learning To Fly
Learning to fly a drone can be a daunting process, which joystick does what? What's pitch? Yaw? Roll?
Luckily, these stickers will help you come to terms with your transmitter and gain a better understanding of what each command does.
These are ridiculously cheap and an invaluable DJI Phantom 3 Accessory for anyone looking to learn how to pilot their drone.
Gimbal Guard
Unfortunately for us, drone cameras and gimbals are extremely important, yet extremely fragile. They lay dauntingly close to the ground and any number of bad landings could end up rendering them useless.
Fortunately, you can get a third-party gimbal guard extremely cheap on Amazon, and I guarantee you this will save your camera and gimbal at least once.
If you think about it, what's the price of the gimbal guard when compared to the price of fixing/ replacing the entire gimbal or camera?
The gimbal guard itself attaches to each landing skid and provides a barrier between the camera & gimbal, and the ground. It is extremely lightweight, weighing only 0.3 ounces / 8.5 grams.
This means it will have virtually no effect on your drone's flight time and it allows you to fly as normal.
For the price, it really is one of the best DJI Phantom 3 accessories.
Landing Gear Stabilizers
Landing gear stabilizers are one of the best accessories for the DJI Phantom 3 that won't break the bank.
If you don't like the idea of landing your drone directly on the ground, these stabilizers will come in handy. They raise the drone 1-inch from the ground and also provide it with a wider stance for take-off and landings.
This is extremely handy if you're taking off and landing somewhere that could cause damage to your drone i.e. on a beach or on snow.
These DJI Phantom 3 landing gear stabilizers are designed for quick installation, being able to easily snap on and off whenever you please.
Landing Pad
This is an alternative to the landing gear stabilizers we just discussed. Some pilots prefer not to attach any excess weight to their drone, opting for accessories such as a landing pad instead.
The landing pad barely weighs a thing and is able to be folded down to a compact size, making it extremely easy to carry.
If you think taking off from the ground may pose some form of risk to your drone, it's best to play it safe and use the landing pad. I find them ideal for when I am on the beach, as getting sand in the motors can be detrimental to the drone.
Considering this thing will set you back less than 15 bucks, it's a no-brainer.
Filters: A must-have if you're filming high-quality work
If you're serious about recording some high-quality, professional-looking footage, then lens filters are a must-have.
The DJI Phantom 3?s camera is good, there's no denying that. However, using filters when shooting can take your footage to the next level.
They reduce glare, allow you to slow down the shutter speed, and overall just provide a better-looking image (providing you chose the right filter).
A set of filters will usually come with a neutral density filter (ND), UV filters, and circular polarising filters.
Say for example you've got an awesome shot you want to take, but the sun is really bright and it's overexposed. You can stick an ND filter to your drone's camera, which will reduce the amount of light it will receive.
Camera filters are definitely one of the best Phantom 3 accessories for both filmmakers and photographers alike.
Lanyard
I don't know about you, but when I've been flying a long time my arms begin to ache a little bit. Having a lanyard makes holding your transmitter easier and also stops you from dropping it on the floor.
If you were to drop your transmitter, you also risk breaking whatever mobile device that you are using. It's also imperative that you have a fully functioning transmitter whilst you're flying, and repeatedly dropping your transmitter could cause internal damage that you may be unaware of.
A little while ago I dropped my transmitter just as I was setting up and about to start filming. Unfortunately, this completely ruined by the transmitter, but I was lucky enough that my iPad Mini 4 sustained little damage? Safe to say I learned my lesson and promptly bought a lanyard.
Although it's not a must-have, a lanyard is definitely one of the best Phantom 3 accessories and won't break the bank either.
DJI Phantom 3 Signal Boosters
Up next on our list of the best DJI Phantom 3 accessories is signal boosters. Although the DJI Phantom 3 series has a pretty decent range, it still can't match that of its more expensive counterparts, such as the Phantom 4.
Having a signal booster not only increases your drone's maximum range but allows for a much more stable connection between the drone and the live feed displayed on your device.
You may have noticed that sometimes your live feedback lags or may even completely cut out.
Unfortunately, that's the reality of piloting a drone, however, these signal boosters can help combat that problem.
They allow you to establish a more secure signal with your drone and provide you with a lag-free live feed.
This should allow you to fly the drone with more accuracy and therefore deliver great-looking shots.
When you're using the signal boosters, have the antenna facing in the general direction of your drone, the same as you would with the regular antenna.
iPad Mini: A Must-Have
In my mind, having a tablet such as an iPad Mini 4 is up there with one of the best Phantom 3 accessories you can buy.
Piloting with a tablet provides you with a clear and uncluttered view of the screen. Filmmakers out there know the importance of being able to have a clear view of what they're recording. Using an iPad Mini is a great way of doing this.
It is worth noting that the iPad comes in two options, Wi-Fi only cellular and Wi-Fi. If you chose the Wi-Fi-only option, you will not be able to make use of functions such as follow me, nor will you be able to change your home point mid-flight.
The tablet itself is more than capable of running the DJI Go App, and is incredibly portable, something that to me is very important.
Manfrotto D1 Backpack: A must-have!
The final item on our list is the of the best DJI Phantom 3 accessories, is the Manfrotto D1 backpack.
When you have lots of accessories, you'd definitely need something to hold them. This backpack is light and contains enough room for all the essential items you may want to carry. This backpack makes sure all of your accessories stay in place and not hit each other, so they are well protected.
My only concern is that the design of this backpack is a little bulky. If you found a better backpack to share with us, please let us know!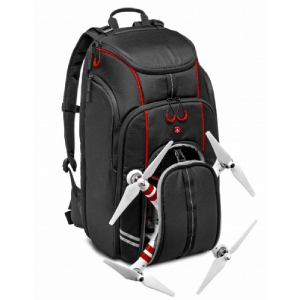 Why Do We Need Accessories?
The truth of the matter is, we don't NEED accessories for our drones. BUT, they sure as hell make flying a whole lot better.
Who wouldn't want doubled flight times, extra range, and the ability to shoot beautiful-looking footage?
I myself have a bit of an accessory addiction, as I find them so helpful and practical to use.
Which accessories you choose are up to you!
Also, if you would like to see any more information on the DJI Phantom 3, head over to the DJI website.
Best DJI Phantom 3 Accessories Round-Up
Thanks for taking the time to read our article on the 13 best DJI Phantom 3 accessories.
If you've got any questions or recommendations, please feel free to comment below.
Last update on 2023-12-10 / Affiliate links / Images from Amazon Product Advertising API