So you want to know more about Drone Riot? Awesome! I'll guide you through a bit about myself (James), why I started Drone Riot and a bit about what we aim to provide our incredible readers.
About James, Founder of Drone Riot
My name's James and I'm the founder of DroneRiot.com
I've been a passionate drone enthusiast for a fair few years now and thought I may as well start a website where I can share my UAV knowledge with you wonderful people.
So a bit about me: I graduated from Northumbria University with a honours degree in Film & TV Production. I'm also a passionate Martial Artist, training several times a week at my local gym and obsessed with the UFC.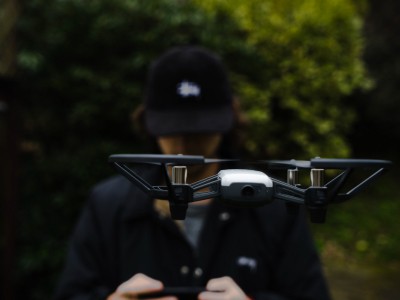 I then decided to pursue a career in freelance filmmaking, where I stumbled across drone technology (I used a DJI Phantom and fell in love). Since then, I've owned a wide variety of drones, with my camera drone of choice being the DJI Mavic Pro Platinum (for now).
Since founding Drone Riot in 2017, I've continued to work closely with drones, testing different models and sharing my thoughts on here. I was also a jury member and Wellington representative of the 2017 DFF ANZ Film Festival, where I enjoyed judging different drone films made from around the globe.
Back when I was working as a freelance filmmaker I was looking for a way to take my projects to the next level, and that's pretty much how I got started with drones. It took me a while to get used to flying a drone, then even longer to get even half decent at filming with one.
You can check out one of my videos below that I made when I was living in Singapore.
I currently live in the UK, where I continue to test new drones, write in-depth guides and look forward to delving even further into the drone industry.
If you would like to get in touch, you can head over to our Contact Page, or email me directly at james(at)droneriot.com.
P.s – I try my best to write not just on Drone Riot, but on some of the other top drone blogs out there. I'll list some of my favourite articles below that I've contributed to other sites that I think are massively beneficial to anyone wanting to learn a bit more about drones.
About Drone Riot
Our Goal: To bring you the most up date and accurate information surrounding the drone industry. Whether you're a first time buyer or a drone enthusiast, we're here to provide you with the necessary information to take your drone piloting knowledge and skill to the next level.
How We Do It: All of our articles are thoroughly researched and checked over before going live on our site. We aim to check all facts and cite any sources where we have gathered any information used in our articles. Through a blend of research and utilising personal experience, our articles are designed to be the most factually accurate and helpful drone related content on the web.
What's Next: To keep on doing what we're doing – helping our readers in any way that we can. If there's a specific question you've got, or a drone you would like reviewing, get in touch and we'll do the best we can to help.